I started my musical journey in the late 1990's, driven by a creative passion and eclectic taste in music. Fascinated with the art of connecting with the audience, I started by performing live music. I then became a versatile music producer with releases in a wide range of musical styles.
From the beginning
of my career, I was inspired with the vision of creating a bridge across different geographic points and cultures via modern music.
Little by little, I built a status and popularity that allowed me to start traveling and performing internationally, in France, South Kore

a, Japan, Australia, USA, Belgium, Reunion Island, Mayotte and Mauritius. While I enjoyed performing music in front of large crow

ds, I became well-known for my participation in special events such as skateboard contests, film festivals, comic book festivals and new product campaigns.
Moreover, I always tried to be available for more meaningful events.

There is one event that was particularly significant and eye-opening for me. In 2005, I volunteered with a friend to perform in the prison of St. Denis in Reunion Island. We decided to organize this event to show support to an incarcerated population that was too often forgotten. At this time, Amnesty International listed this prison as one of the worst in the world, due to its inhumane conditions and terrible treatment of the detainees. We knew this moment was important when we realized how much it meant for the inmates to experience live music behind bars, something that they had virtually no access to. Having their undivided attention and seeing how much they appreciated our concert was tremendous, but more importantly, being able to bring light to their lives, meant even more.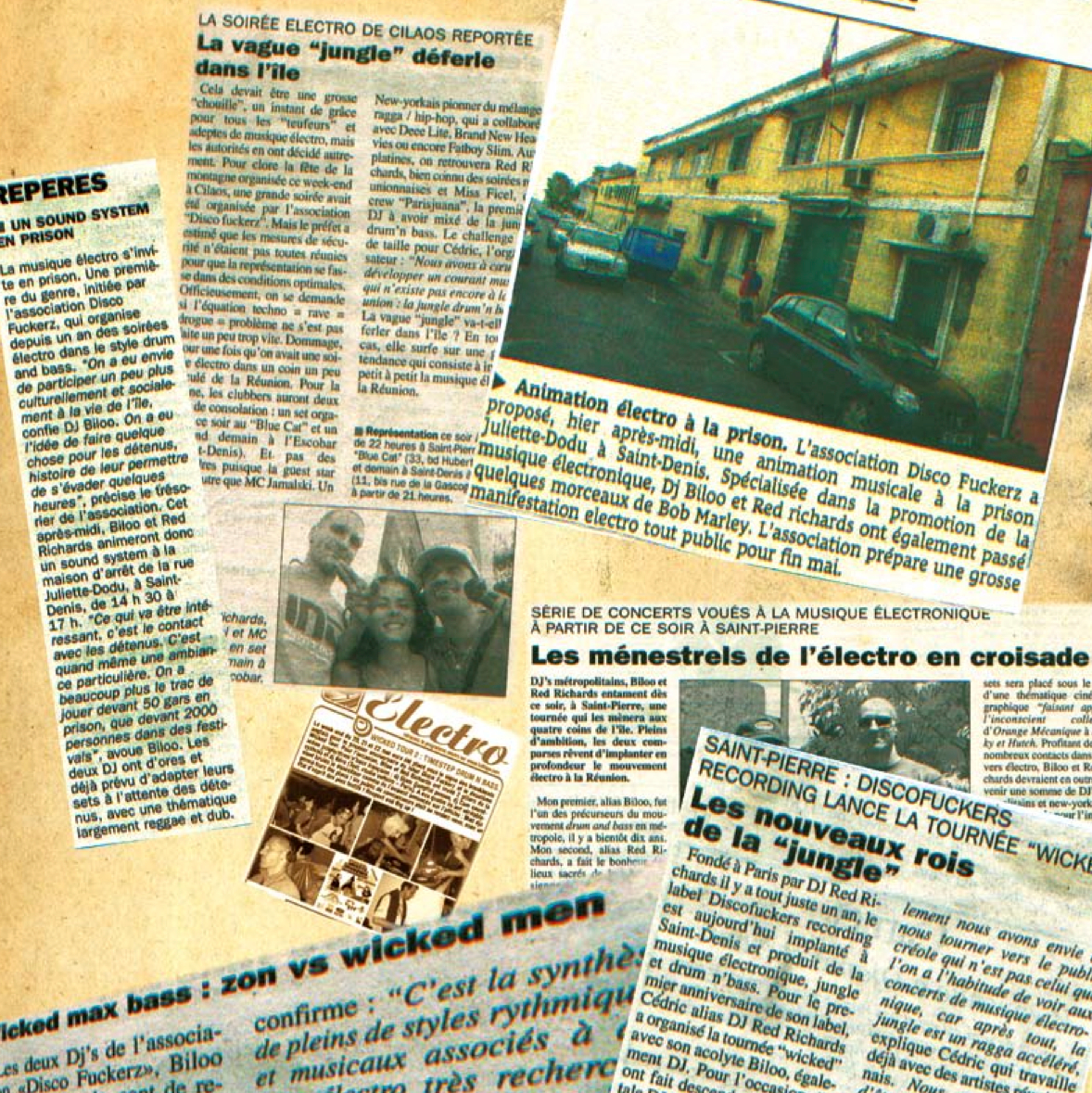 Professional Affiliation
    •    Member of SACEM, France • 2005–2015 / 2023-Present
    •    Member of ASCAP, USA • 2015–2023
Awards
    •    Ranked 2nd at the national contest organized by Universal Music and Mosaïc in 2005
    •    Voted most innovative DJ/Producer by the press in Reunion Island in 2005 & 2006
Main Charts
    •    Playlisted in the French magazine Starwax' Top 5 new singles in 2008
    •    Ranked #1 for 3 consecutive weeks in the Australian shop "Dancemusichub" in 2008
    •    Playlisted on the French University radio network Radio Campus in 2012
    •    Playlisted on the French radio Le Mouv' in 2012
    •    Top 10 on Beatport Hip Hop chart in 2012
    •    Top 5 of the French radio show Antichambre in 2013
iTunes Charts Top Fitness songs
    •    #24 in Finland, December 2014
    •    #192 in Switzerland, July 2015
    •    #12 in Turkey, August 2015
    •    #58 in Belgium, November 2015
    •    #97 in Netherlands, February 2016
    •    #196 in Mexico, March 2016
    •    #2 in Kazakhstan, June 2016